I've always wanted to try my hand at making cheese, mozzarella especially. For many years I've watched videos, how-tos and DIYs for cheese making, and even though my interest was piqued, I never actually took the plunge. That is, until Grow and Make reached out to us and asked if we would like to test drive one of their DIY kits.
​
Say Cheese! How we made homemade mozzarella and ricotta (and a delicious pasta bianco, too!)
Grow and Make sells a variety of super affordable DIY kits for every occasion, with over 100 kits to choose from. Grow and Make was founded in 2008 by Will Johnston, an entrepreneur who wanted to start a business which would inspire people to use their hands to create. Their tagline? "
Join us in living a more sustainable, simple, and fulfilling life – just by growing and making more of what you consume!"
We love it!
Grow and Make's goal is to teach you the core skills to do-it-yourself, and then be able to take those skills and run with them. Want to learn how to make soap, lotions or body scrubs? Grow and Make's got you. Want to make candles or grow an herb garden? You can. But for us here at AHWD, we finally got to try our hand at making Italian cheeses.
---
The cheese making kit arrived in a small box with absolutely everything we needed to make mozzarella and ricotta cheese (sans milk, natch). To be honest, I was surprised that everything fit so neatly in this box--basket, cheesecloth, even a thermometer!--but then again, I am a novice and have no idea what I'm doing (unlike Grow and Make). By the way, all of their kits are assembled by hand in Portland, OR!

The first cheese we made was mozzarella, and it couldn't have been any easier. Legit, one gallon of milk in a pot and heated to temp, along with citric acid and a 1/4th of a rennet tab (all included in the kit) and we were off and running. ​

I'm over simplifying but that's basically all there is to it. If you decide to purchase the cheese making kit (or any kit, for that matter), be sure to follow the instructions that are included--they are clear, concise and easy to understand.
---
We cut the cheese (heh) and continued on our moots making journey. Making cheese is a bit time consuming, but totally worth it. As you can see, our moots balls are not pretty, but they sure are tasty. We tasted (ok, ate) several pieces, but managed to save enough for the recipe (below). It wasn't easy, but we managed to behave ourselves.

---
Next, we moved on to making ricotta. Another gallon of milk along with citric acid and some water heated to temp, and voila! We got ricotta. Much like the mozzarella cheese, making ricotta was super simple, with tasty results. Why have I not been doing this for like, forever??? What a fun project it would have been to do with the kids when they were younger! Note to self: give as Christmas gifts to friends with little ones!
---
By the way, mozzarella and ricotta aren't the only two cheese kits that Grow and Make offers. You can also try your hand at making goat cheese or even hard cheeses like colby and monterey jack.

We really enjoyed spending the day making these cheeses and suspect that with time (and a few helpful tips and tricks from Grow and Make) we could really improve our cheese making skills. In fact, we have our eye on the farmer's cheese kit, because we think it'd go great spooned on top of crusty Italian bread with a schmear of jam or marmalade...oh, my.
With prices ranging from $17.95 to $79.95, there's a Grow and Make kit for everyone and at every skill level, and as mentioned, we think that a kit from Grow and Make would be a wonderful gift to give and receive! Want to try your hand at a DIY kit? Grow and Make is offering our readers $5.00 off a DIY kit with discount code TRYDIY!


Be sure to follow Grow and Make on social media for great ideas, new kits, awesome DIYs and more!
---
Even though our mozzarella and ricotta cheeses turned out looking more rustico than decorato, they worked absolutely perfect in this Pasta Bianco recipe--the ricotta was creamy, and the melted mozzarella had a nice pull to it. Buon appetito!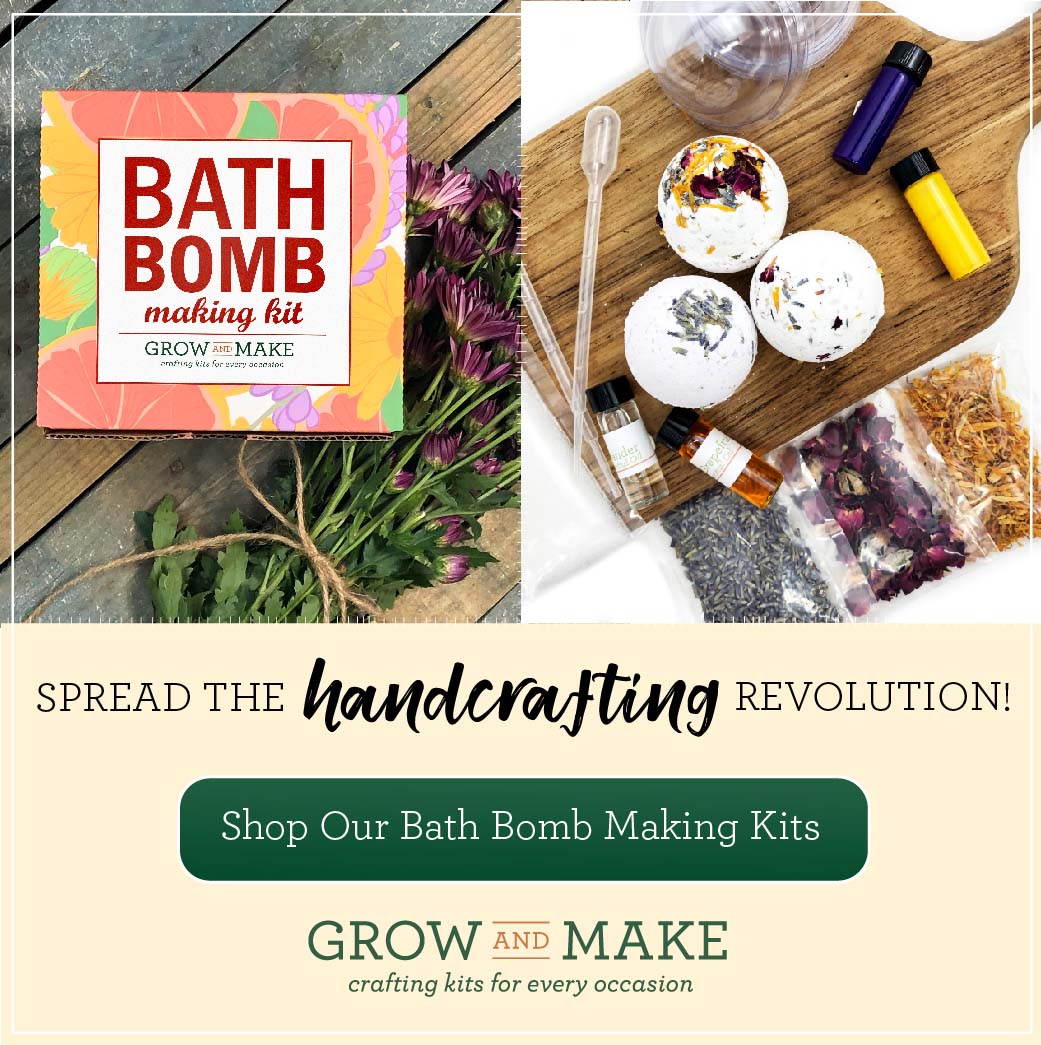 *This post contains affiliate links. For more information, please see our disclosure policy & terms of use.
**Not sponsored. But, I do want to thank Grow and Make for the kudos, and for giving At Home With Daneen the opportunity to review their awesome DIY kit!